We were asked if we could help this female fox terrier in a perrera, we said yes and then heard nothing for a long time. It happens that way sometimes - we suddenly got a message saying she was ready to go and we needed to move her asap! So on a Sunday at 10pm we were messaging/calling/scrambling.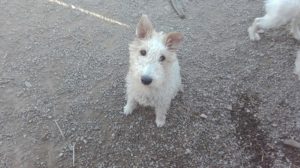 She is now safe in kennels in Spain and we are making plans to bring her to the UK - her name is Mini, she is approx. 2 years old and from all accounts a lovely girl.  More when we have it!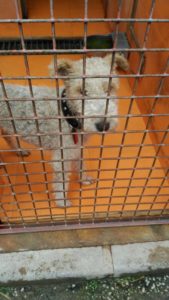 Download & complete the
TerrierSOSQuestionnaire2017
 to foster/rehome Mini.
Cats: not known
Other dogs: not known
Children 10+




by