What's it all about, Alfieeeeee……
Meet the wonderful Alfie – when I see him I really do want to sing 'Whats it all about, Alfie!' . He is a divine little Parsons Russell terrier cross – found in Spain with wounds to his neck wandering in the countryside. He was found and luckily brought to a shelter. We were asked if we could help – and well, one look at that face and I was smitten. He really is a very sweet loveable dog.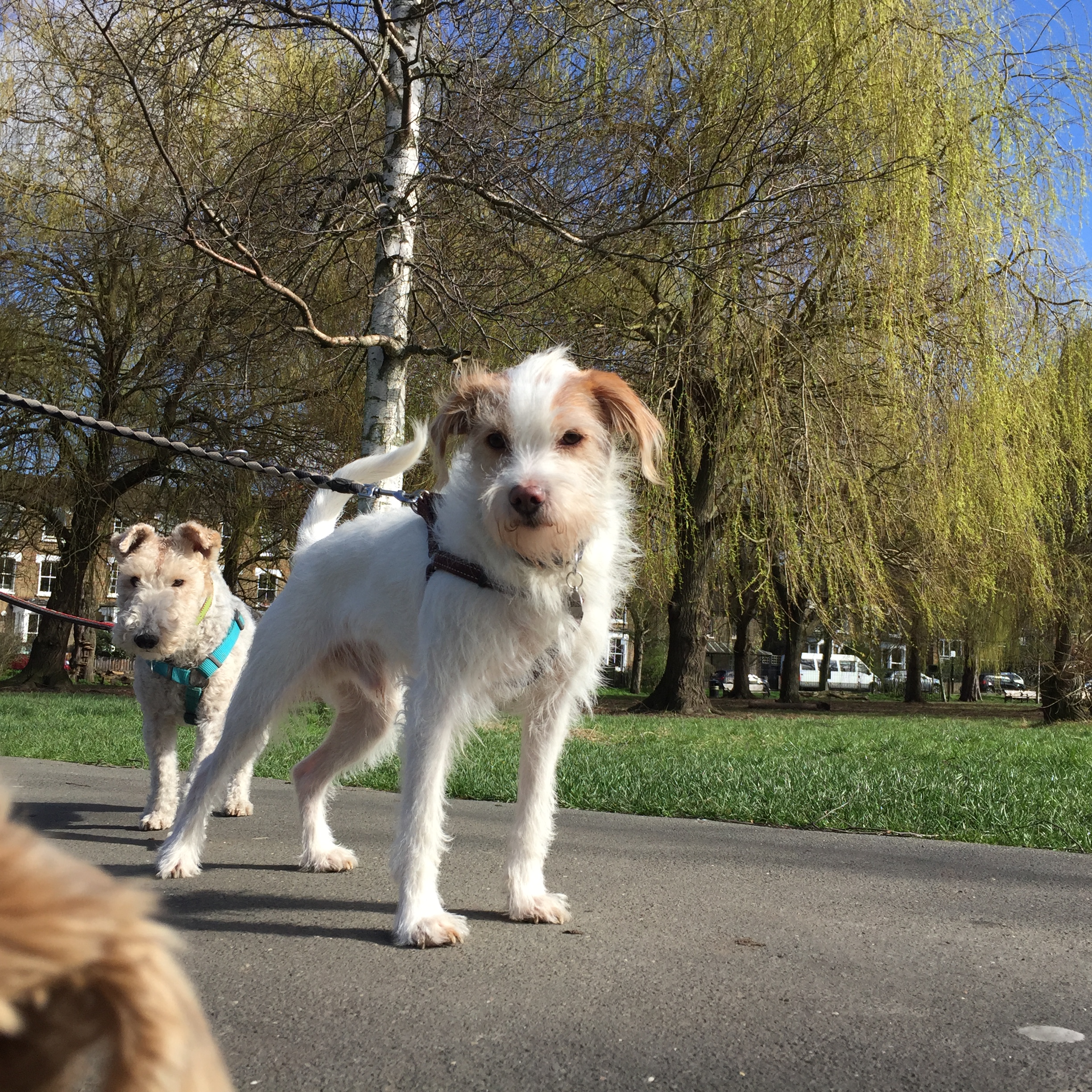 He is in foster in London and we are told that he has settled well with the other dogs. He likes to play 'biteyface' and chase – he will happily play with a toy – or cuddle with you on the sofa watching telly. He is house trained, travels well in the car, can be left for short periods, he is learning to walk on lead and can get excited approaching other dogs on lead. We are working on this – but it is not an insurmountable problem. He is a leggy terrier – and we are not sure what the cross is with – but whatever it is – it has made a scrummy little dog. He is about 3 years old, in good health. Has been vaccinated and neutered. He likes to chase the birds and squirrels – and just wants to run off lead. He is smart and a fast learner – and he has been such a delight to foster – and when he looks at us with those big brown eyes…we just melt….
He would benefit living with a dog – as he really enjoys the company of his furry pals. He does follow their lead and will benefit from a friend. He is a bit timid in new situations – so his new family will need to slow down for him. He will make the perfect companion and just a fabulous dog. If his foster was not at her maximum for dogs – she would swoop him up!
Check out Alfie's video below:
He is young (about 3), dog and people friendly. He is a lovely boy, though a little timid at present time, with love and care he'll come out of his shell! If you are interested in Alfie, please download the form
Children: 10+, no cats or small furries. Alfie will be neutered, passported, vaccinated.TerrierSOSQuestionnaire2017